Chinese firm bags US$134m power line contract in Kenya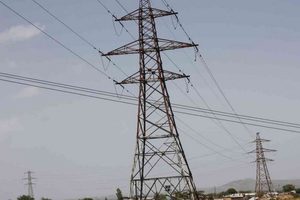 Kenya's Ministry of Energy has awarded a US $134 million contract to a Chinese firm to construct a high-voltage power transmission line between Garissa and Isiolo, an indication that Chinese firms are emerging clear favourites in big contracts in the country
The Chinese firm CAMC engineering said in regulatory filings that it will construct the 285-kilometre line and associated sub-stations between the two towns over a two-year period.
In the statement the firm said, "The project involves constructing a new 285km 220KV electricity transmission line and three converting stations." The project is being funded through a loan from the Export-Import Bank of China.
A weak power transmission and distribution infrastructure, high cost of power, low per capita power consumption and low countrywide electricity access are some of challenges facing the power subsector.
The transmission projects are expected to enhance capacity for evacuating power from generating plants and build inter-connectors to facilitate regional power trade with neighbouring countries.
Ketraco's senior technical adviser John Mativo said, that the new infrastructure would boost power supplies along the Lamu Port South Sudan Ethiopia Transport corridor from Garissa, Garba Tula and Isiolo. He also said that the project also allows wind and solar power plants to be constructed in that rich renewable energy area and that it creates alternative paths for supply of power to Isiolo and Garissa by reinforcing the grid.
In five years Ketraco plans to put up an additional 7,000 km of electricity transmission lines to cut off reliance on diesel-generated power in areas that are not covered by the national grid.
Ketraco is implementing projects totaling to about 5,000km of transmission lines and regional power interconnectors of different voltage levels that are expected to be completed in the next three to four years.
The transmission infrastructure projects will facilitate electricity evacuation from generating stations and reinforce the grid network for increased capacity and reliability as well as provide redundancy.
Posted on : 20 Jul,2017
Buildmart is Africa's leading directory and market news website for the building and construction industry | Kenya | Tanzania | Rwanda | Ethiopia