Dangote Cement to invest US$4bn to increase productivity in Africa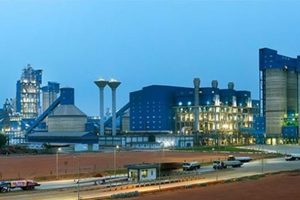 Dangote Cement Plc which is a fully integrated cement company in Nigeria is planning to invest a whopping US$ 4bn in its company so as to increase its production capacity in Africa.
The company plans to do the investment in the next two to three years.
Group Executive Director at Dangote Industries Limited, Mr. Edwin Devakumar confirmed the reports and said they are seeking to expand across Africa so as to hit an annual production of about 80-million tonnes within the next three years.
"Our focus in the next three years is that we should be going toward 80-million metric tonnes of cement production," he said.
Mr. Devakumar also pointed out that the expansion would be funded through loans from Chinese and Indian banks as well as cash flows. Further to hat, the company plans to construct a 1.5-million metric tonne cement plant in Congo in six weeks time.
They are currently in the process of signing an agreement for three more plants in some West African countries.
Dangote is Africa's biggest cement producer having an annual production capacity of 45-million tonnes.
In 2015, Dangote signed approximately US$ 4.5bn worth of contracts with China's Sinoma Engineering to build cement plants across Africa. At the time Dangote projected to reach 100-million tonnes production capacity by 2020.
Dangote, whose interests includes flour milling, agriculture, real estate and truck assembly, faces intense competition, particularly from main rival Lafarge Africa, which combined its South Africa operation with its publicly traded Nigerian business to accelerate growth in Africa.
The company majorly owned by Africa's richest man, Aliko Dangote, operates in more than 14 African countries and has about a 45% market share in sub-Sahara Africa.
Posted on : 15 Jul,2017
Buildmart is Africa's leading directory and market news website for the building and construction industry | Kenya | Tanzania | Rwanda | Ethiopia