Railway sleepers factory to be constructed in Ghana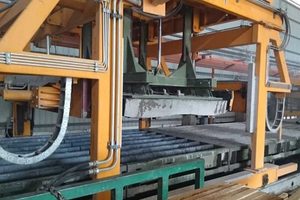 A South African company- Aveng Infraset is set to construct a railway sleepers factory in Ghana that will produce sleepers and other services for the railway industry.
Minister of Railway Development, Mr. Joe Ghartey confirmed the news and said that the mega development has affirmed the confidence that the international community had in the government to revive the railway sector in the country.
He further explained that several investors have already expressed interest in partnering with the government so as to help restart the important initiative.
Locally producing the sleepers and products related to the railway will come at a cheaper cost to the government; will create a number of jobs especially for the youths and the locals. This will discourage them from wanting to cross the Mediterranean Sea in search for jobs and better lives.
Aveng Infraset manufactures a diverse range of precast products for the development of infrastructure. The Railway Products division produces prestressed concrete sleepers for main lines ranging from 30 ton axle loads upwards and sidings from 18.5 ton axle loads upwards.
The company has introduced several innovative products to South Africa's rail network, some of them world firsts. These include: Cape Gauge sleepers for turnouts; sleepers for stacker reclaimers; transition beams for tunnels; and standard gauge sleepers and a Low Vibration Track System (LVT) for the high-speed Gautrain rail network. Further innovations include the Universal Sleeper and Infrabolt fastening system.
Their concrete poles and masts are manufactured in ISO 9001-2008 accredited factories in Gauteng, KwaZulu-Natal and the Northern Cape. They are available in a wide range of strengths and sizes designed to fill most MV and LV line requirements, and comply with Eskom DTC 0106 and various SABS and Transnet specifications.
Aveng has offices in almost all African countries and its known for its leading role in construction across the continent with 50 years experience.
Posted on : 15 Jul,2017
Buildmart is Africa's leading directory and market news website for the building and construction industry | Kenya | Tanzania | Rwanda | Ethiopia