US$ 221m set aside for expansion of South African Breweries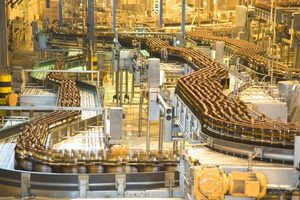 US$ 221m is set be invested on the expansion project of the South African Breweries (SAB; multinational beverage and brewing company Anheuser-Busch InBev (AB-InBev) has confirmed.
The expansion will be made in two new packaging lines for returnable glass bottles, at its Alrode and Rosslyn breweries, in Gauteng.
SAB noted that the new packaging lines will have the capacity to bottle 45 000 bottles an hour and that SAB will purchase four-million crates and 48-million bottles to start production.
The Alrode packaging line will be in production by August this year, while Rosslyn's packaging line will be on line by October 2017.
Also read:Serengeti Breweries injects US$78,000 into safe water projects in Tanzania
During a recent media tour of SAB's Alrode bottling plant, the Johannesburg-based brewing and bottling major announced that its investment would be in addition to the public interest commitments made by AB-InBev during last year's acquisition of SABMiller, whereby AB-InBev agreed to invest US$ 74m in South Africa over five years.
AB-InBev Africa president Ricardo Tadeu confirmed the reports and said that the investment is key and would help increase SAB's capacity by between 7% and 8%.
"This investment will also have a positive impact on South Africa's agriculture and agro processing sectors. We are investing in the local production of barley, which will optimistically assist South Africa to become exporters of barley as a raw material," he said.
Through this initiative, SAB would contribute towards the company's sustainable development goals, which are aligned with South Africa's National Development Plan.
Posted on : 13 Jul,2017
Buildmart is Africa's leading directory and market news website for the building and construction industry | Kenya | Tanzania | Rwanda | Ethiopia