Eco Media Village and Milost to built largest private hospital in West Africa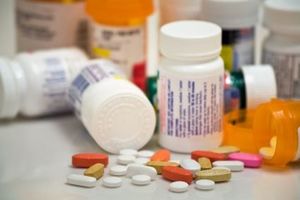 The proceeds are expected to be used for specific working capital, the development and construction of the hospital. The debt facility will bear interest at an annual rate of 5%, payable quarterly in cash. Construction at the site is expected to be launched following the closing of the financing and the filing with the U.S regulators for an initial public offering (IPO).
The Chief Executive Officer of Eco Medical Limited, Peter Ahiekpor said, "It's a good day for Ghana and Africa as a whole today. Building a medical facility where the three major languages of Ecowas will be practiced will not be an easy journey by itself but is worth it. Lots of strategic planning has gone into this project for the last three years and based on the strength of this project, we are very glad to have an institutional investor like Milost to invest in this project that will bring medical care to the average African."
In connection with the foregoing, the Investor has been granted the right to nominate 2 directors for Eco Medical Limited's Board. Closing is expected to occur by July 31, 2017 and is subject to the execution of definitive documents. The financing was arranged and negotiated on behalf of Eco Medical Limited by Palewater Advisory Group Inc. Eco Medical Limited has also retained the services of Palewater Advisory Group as an in-house advisor pertaining to the IPO on Nasdaq.
The CEO of Milost Global Inc, Egerton Forster stated, "This is our first investment in Ghana and we are happy to be part of Eco Medical Village's growth story, most importantly that we are investing our capital in a company with a great story to tell. We continue to look for great investment in Africa opportunities such as this."
Mandla J. Gwadiso, the Chief Investment Officer of Milost Global Inc stated, "Peter and his team that is led by MB Africa Investments (Pty) Ltd have done an amazing job and this is nothing but proof that Ghana is not small and that it plays a crucial role in the enhancement of the West African economy as an emerging market. Milost looks for companies that resemble Eco Medical Village, companies with a prevailing and preeminent value creation strategy."
Posted on : 11 Jul,2017
Buildmart is Africa's leading directory and market news website for the building and construction industry | Kenya | Tanzania | Rwanda | Ethiopia