City of Cape Town implements stricter water restrictions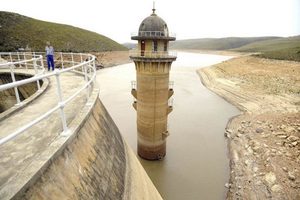 The City of Cape Town has implemented stricter water restrictions to its citizens as dam levels continue to be critically low as a result of the drought.
In a statement released by the city, reserves need to be built up during winter for the expected harsh summer months ahead.
These restrictions require all water users to use less than 87 litres of water per person per day in total, irrespective of whether people are at home, work, school, or elsewhere.
The city said it was expecting a very dry summer in 2018, and added that rainfall probability and volume remains incredibly uncertain, hence the implementation of stricter restrictions.
The ongoing restrictions are part of the city's "proactive drought management interventions, along with intensifying the large-scale pressure reduction programs across Cape Town to force down consumption".
There are also other emergency interventions under way for efficiency purposes as far as delivery of the drought intervention measures are concerned.
Unfortunately, even through the restrictions the city showed concerns over the domestic consumers who are using well in excess of 20,000 litres per month per household. This was discovered after monitoring the water usage levels as well as engaging with high users.
Consequently, the city is planning to install water management devices at properties with unjustifiably high consumption to limit their water use to acceptable levels, according to Xanthea Limberg, mayco member for utilities.
To get to below 87 litres of water per person per day in total, residents are asked to adhere to; only flushing the toilet when necessary, taking showers in less than two minutes, reusing water used for bathing to flush the toilet as well as for the garden and general cleaning and fitting taps with aerators or restrictors to reduce flow to no more than six litres per minute, as per the City's by-laws.
Posted on : 05 Jul,2017
Buildmart is Africa's leading directory and market news website for the building and construction industry | Kenya | Tanzania | Rwanda | Ethiopia