Uganda to construct shopping mall in place of national theatre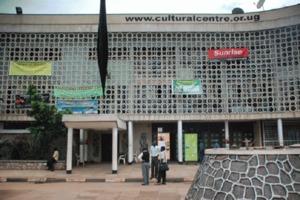 A shopping mall is set to be constructed in Uganda after the country's national theatre building is demolished; this is according to the Ugandan authorities.
All occupants have been given until the end of June to vacate the premises. The management of the Uganda National Cultural Center (UNCC) issued a quit notice June 7th, 2017 ordering all tenants to move out of the National Theatre.
The national theatre which is a 60-year-old building will be demolished and replaced with a 36-story, state-of-the-art, multi-purpose shopping mall as part of new redevelopment plans.
Developers say the proposed facility will cost an estimated US$ 100m and will include a shopping mall, arcades, art galleries, restaurants and eateries, bars, cinemas, and underground car parking lots.
UNCC management is expected to sign a contract with the project developers in the coming days. Currently, the UNCC generates approximately US $557,580 in revenue from the National Theatre, but authorities expect the new project to produce an estimated US$14m in annual revenue upon completion.
The proposed demolition of the iconic building is also proving quite unpopular with some stakeholders in the arts and entertainment industry, including veteran Ugandan artist Jack Sserunkuma, who says he is concerned by the way government has taken his industry for granted.
At present, many arts practitioners have abandoned the space for its inadequacy. A good example is the organizers of the Kampala International Theatre Festival which have left UNCC for Ndere Centre while Writivism had migrated to the Uganda Museum.
Posted on : 22 Jun,2017
Buildmart is Africa's leading directory and market news website for the building and construction industry | Kenya | Tanzania | Rwanda | Ethiopia