Mali to get its first HFO-fueled power station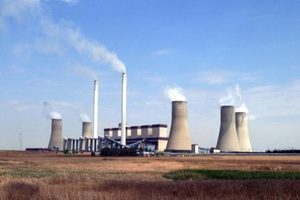 Albatros Energie Mali (AEM), a private sector power plant operator based in Mali is looking to construct a 90mw HFO-fueled power station in the Kayes region of the country. he power station will add 30% to Mali's effective base load electricity capacity.
The $137.9m project has the support of a $28m 15-year term conventional loan and $4.4m Sha'ria financing facility with a 14-year term, both from the Emerging Africa Infrastructure Fund (EAIF). It is the Fund's first project in Mali.
Most of Mali's locally generated electricity comes from hydro power stations, with a growing proportion supplied by conventional thermal fuels.
This has been necessitated by the lack of reliability in hydro power during periods of drought or low rainfall. Furthermore, Mali has a limited number of locations suitable for hydro stations.
Given the low global oil price, the AEM plant is likely to only be beaten on production and supply price by hydro.
AEM also plans to benefit the Mali economy by reducing its power import bill and cutting the need for renting mobile generating capacity. Power from the AEM plant will be supplied to Mali's national grid and is expected to improve reliability of supply to major cities and low and medium voltage users.
Construction is set to take around 16 months, with 183 locals recruited to form a total construction workforce of 191 people. Once operational, the plant will employ 53 further staff members, 50 of whom will be locally engaged.
In 2015, The African Development Bank reported that Mali's electrification rates remain very low, at 55% in urban areas and15% in rural towns and villages. EAIF Executive Director, Emilio Cattaneo said that the creation of a reliable electricity generating sector in the country will play a major role in the fight against poverty.
Posted on : 21 Jun,2017
Buildmart is Africa's leading directory and market news website for the building and construction industry | Kenya | Tanzania | Rwanda | Ethiopia