Mega water project in Rwanda launched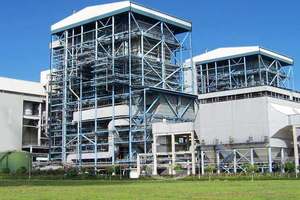 Rwanda's Kicukiro District will soon have increased access to clean water following the launch of a mega water project in the district. The US1.44m water project launched early this week is expected to benefit more than 59,000 residents.
The project is funded by Water and Sanitation Corporation (WASAC), Kicukiro District, Coca-cola and Water for People, a non-governmental organization.
The CEO WASAC, James Sano said the project will complement three more projects that are being implemented in Kigali with view to addressing water related problems in the city.
He also said that Kigali had registered an increase in water access numbers from 65,000 cubic metres last year to 90,000 this year.
According to Sano, they target to reach 145,000 cubic metres to surpass the 130,000 cubic metres needed daily in Kigali. The mayor of the area pointed out small pipes as one of the causative factors of the water shortage prevalent in the area.
The mega water project will thus come in to extend water to such areas in terms of increasing the volume.
Perpetue Kamuyumbu, the country director for Water for People, emphasized on the need to strengthen institutions that can properly manage the infrastructure while ensuring sustainability of water and sanitation services.
This, she said will come in handy in the closing the gap between demand and supply- as reported after a monitoring on the water services. As such, the onset of the project will mark the end of water rationing in the area.
The residents commended the projects, expressing their hope that the clean water will help alleviate the sanitation in the area. The construction activities which started last month are expected to be completed in April 2018.
Posted on : 20 Jun,2017
Buildmart is Africa's leading directory and market news website for the building and construction industry | Kenya | Tanzania | Rwanda | Ethiopia