Francistown oil storage facility in Botswana to cost US$58.7m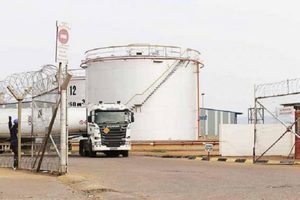 The expansion of the oil storage facilities in Francistown in Botswana is set to cost US$58.7m as Botswana Oil Limited (BOL) seeks to buffer up supply security in the petroleum industry.
During the 14th edition of the Botswana Resource Sector conference in Gaborone, the Minister of Mineral Resources, Green Technology and Energy Security, Sadique Kebonang stated that, BOL is working on the funding model for the Francistown facility whose construction will be followed by another facility in Gantsi.
"We are currently working on the funding models for the infrastructure with the Francistown one estimated to cost about US$58.7m," said Sadique Kebonang. "There are also plans to build a pipeline from South Africa to Botswana. All these are opportunities for banks to fund these projects," he added.
In August 2016, BOL appointed an Engineering Procurement Construction Management contractor for the Francistown expansion project which aims to deliver an additional 60 million litres to the current 30 million litres capacity.
However, the concept designs have already been completed and work is progressing on the detailed engineering designs. The completion date for the depot is scheduled for November 2018.
On the other hand, the Ghanzi project is yet to commence, though land for the planned depot has already been identified.
Nonetheless, BOL is engaging the National Oil Company of Namibia and prospective investors on coastal storage in a bid to diversify oil imports routes given that the State owned oil company BOL is considering securing coastal storage facilities in Mozambique and South Africa.
In the meantime, BOL has stored petroleum products in Matola, Mozambique as part of security of supply and the development of alternative routes and source.
Developments have also been made on the construction of the much-anticipated 160 million-litre Tshele hills oil storage facility in Kgatleng. According Willie Mokgatlhe, BOL's Chief Executive Officer, construction of the access road and the road over the rail bridge is now complete.
The project is being implemented by the Department of Energy in the Ministry of Mineral Resources, Green Technology and Energy Security.
The project is made up of two phases, which are the construction of the tank farm and staff housing while the second phase will include infrastructure including power connection, fencing, water and a road as well as rail spur.
Posted on : 17 Jun,2017
Buildmart is Africa's leading directory and market news website for the building and construction industry | Kenya | Tanzania | Rwanda | Ethiopia