Sierra Leone signs contract for 46km trans-Africa road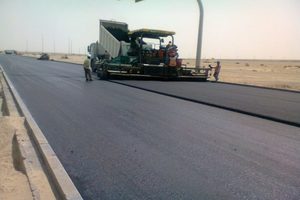 Sierra Leone government has signed a US$17m deal for a road construction project. The 46km road is the second and final phase of the Sierra Leone leg of the Trans-Africa road Sierra Leone project.
The road will run from Bo to Bandajuma in the south of the country, linking Sierra Leone to Liberia on its southern flank.
The project is jointly funded by Sierra Leone Roads Authority (SLRA) on behalf of Sierra Leone government, the OPEC Fund for International Development and the African Development Bank. The project's implementation is expected to take 24 months.
The China Hen International Company (CHICO), a Chinese firm has been contracted to construct the road. On completion, the road will ease road challenges farmers and business people face along the area in transporting their products and services.
Also read:Construction of major Highway in Sierra Leone launched
According to the Director General of SLRA, Engineer Maimuna Kumba Jalloh, the "last missing link" of the Trans-Africa Highway involving 10 highways is currently under construction on the continent with the aim of linking the countries in the region.
Nonetheless, the Bo-Bandajuma highway has a rehabilitation component and reconstruction component. Some 44km will be rehabilitated and 2km to be constructed.
The Trans-African Highway network comprises of the transcontinental road projects in Africa which are being developed by the United Nations Economic Commission for Africa (UNECA), the African Development Bank (ADB), and the African Union in conjunction with regional international communities.
The developer's objective is to promote trade and alleviate poverty in Africa through the highway infrastructure development and the management of road-based trade corridors.
Posted on : 16 Jun,2017
Buildmart is Africa's leading directory and market news website for the building and construction industry | Kenya | Tanzania | Rwanda | Ethiopia