Green Building Council of South Africa announces 250th green building certification in Africa.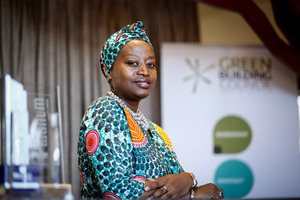 Streetlight Schools' Jeppe Park Primary achieved a 4 Star Green Star SA Interiors v1 certification earlier this month, marking this the 250th certification on African soil. It also happened to be the first school to achieve a Green Star rating in Africa.
These 250 certifications will go a long way towards the reduction of carbon emissions, as well as water and energy savings. A total of just under 3.8 million square metres, these green buildings will save an approximate 450 million kilograms of CO2 per year; 380 million kilowatt hours of energy per annum; and 350 million litres of drinking water annually.
Put into perspective, these buildings are roughly the size of 540 rugby fields and their sustainability credentials save enough energy to power an equivalent of approximately 26 000 households for an entire year every year and provide the daily drinking water needs every year for just under 500 000 people, while their carbon emissions savings are the equivalent of taking 113 000 cars off the road every year.
GBCSA CEO, Dorah Modise, explains that while the organisation is proud of the property sector reaching this milestone, it could not have been achieved without GBCSA members, property owners, accredited professionals and project team professionals. "The GBCSA is blessed to have close to 1000 members who clearly understand the benefits of and need for green building. We wholeheartedly applaud all of these companies who remain committed to their sustainability journeys and acknowledge the obvious financial benefits of green building in a challenging economic climate."
Modise says that, while the green building movement benefits from each and every player that enters its space, the GBCSA is particularly grateful for the support and commitment of members of the Green Building Leader Network (GBLN). These are: SALGA, City of Tshwane, Growthpoint, Standard Bank and the Liberty Group. These organisations have invested financial resources to ensure that the GBCSA continues in its mission to significantly transform the built environment.
Modise adds that there are certain property owners and developers that have simply 'got it' from the start, and the sheer volume of green buildings in their portfolio attest to this: Growthpoint with 66 Green Star certifications in its portfolio and counting; Standard Bank with 16 certifications, Redefine with 15; followed by Abland, Nedbank, Rabie, Atterbury, ATTACQ, Zenprop, Menlyn Maine, V&A Waterfront and Tower Property Fund in no particular order, with many of these having more in their current pipeline
Government has also played a significant role in contributing to the growth in green buildings with various public works departments across the country achieving a total of six Green star certifications so far and the Cities of Tshwane, Cape Town and Johannesburg also demonstrating commitment in this area with landmark certifications of their key council premises. SANRAL has also demonstrated its environmental leadership with four Green Star certifications to date, while ACSA has recently become a member of the GBCSA, and signed a statement of commitment to incorporate green building practice in development projects and include sustainability principles in its development journey.
Equally important to the GBCSA's mission to inspire a built environment in which people and planet thrive are the Green Star and EDGE accredited professionals (AP's) and sustainability consultants who have worked with the organisation to achieve this milestone. Those companies taking the lead on the GBCSA AP leaderboard to date are WSP, Solid Green and Aurecon, all having been responsible for acting as the AP on over 40 certifications. RHDHV has been responsible for 23 certifications, closely followed by PJCarew, AECOM, Misplon Consulting, Agama, Arup, Terramanzi and MLDC which each have between five and 17 certifications under their belts.
The hundreds of design team members, building contractors, material suppliers and ultimately the facilities managers are also key players in having achieved this significant milestone, and the GBCSA commends these outstanding professionals for their contribution to the green building movement. These are all named on the GBCSA's certified project case studies found at www.gbcsa.org.za
Modise explains that green building is a good business decision which also mitigates against climate change. "We are encouraged to see that green building continues to gain momentum across the continent. It is clear from the increasing number of GBCSA certified buildings that it makes good business sense, and that the property sector understands this. This amazing community is leading green change and has given us all good cause to celebrate," she concludes.
Posted on : 14 Jun,2017
Buildmart is Africa's leading directory and market news website for the building and construction industry | Kenya | Tanzania | Rwanda | Ethiopia