Rwanda: City Council Mulls Easing Construction Permits to Speed Up Development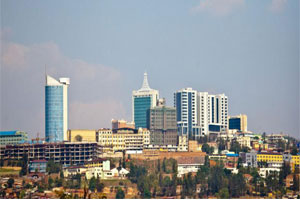 Getting construction permits in Kigali takes unnecessarily long and is expensive, which calls for urgent reforms to ease access to the documents and speed up infrastructure development.
The call was made during a meeting that brought together City of Kigali officials, engineers, architects and other experts.
The meeting sought to chart ways of getting construction documents in a short time and at a low cost.
It usually takes 21 days to acquire building permits but the timeline is not always respected and could take months and one has to go through 15 steps, according to sources.
"We want all stakeholders to reduce procedures a person goes through to get a construction permit. We also want to merge all the steps into two," Parfait Busabizwa, City vice mayor for economic development, told the meeting.
Didier Sagashya, director-general of Rwanda Housing Authority (RHA), stressed the need to have some documents produced at institutional level instead of moving from one place to another.
"There is geotechnical report and Environmental Impact Assessment. Why can't we combine them instead of using many documents from different institutions?" wondered Sagashya.
Need of effective communication
Fred Mugisha, director of urban planning and construction in the City, said they needed to categorise the types of construction needed so that they could identify the time needed for each category.
However, he said, there was miscommunication between the City, engineers and other stakeholders, adding that it can affect reforms in the construction sector.
According to Merard Mpabwanamaguru, the cost of construction permit was still high, especially the geotechnical report that can cost up to Rwf9 million.
"We are hoping that the ongoing reforms will bring in positive changes. We are also welcoming other views from partners so that the procedures are merged to reduce time as we look at how the cost can be minimised," he said.
Alphonse Munyendamutsa, a civil engineer, said the reform would cut down the time and cost, thus boosting deliverables in infrastructure development.
He said documents range from Rwf1 million to Rwf4 million for residential building while for commercial building, the cost can go up to Rwf9 million.
Posted on : 12 Dec,2016
Buildmart is Africa's leading directory and market news website for the building and construction industry | Kenya | Tanzania | Rwanda | Ethiopia