Tanzania: Sh20 Trillion to be Invested in Cement Production - Govt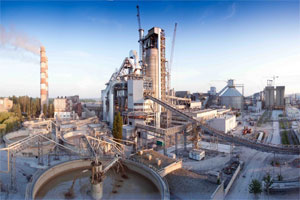 Dar es Salaam — Three companies plan to invest up to Sh20 trillion in cement production in the country in the next few years.
Demand for cement looks set to rocket with the implementation of several multibillion-dollar infrastructure projects.
The news comes amid fears that problems besieging the recently commissioned Dangote cement factory in Mtwara could scare off potential investors.
The envisaged investment in cement production could double Tanzania's installed capacity, Bloomberg news agency quoted Industry, Trade and Investment minister Charles Mwijage saying.
Infrastructure projects lined up for implementation include the $10 billion Bagamoyo port development, $7 billion standard gauge railway construction and the laying of a $4 billion oil pipeline from neighbouring Uganda to Tanga Port. All these projects will require huge quantities of cement.
"There are big projects which are attracting people to put up cement industries here," Mr Mwijage told Bloomberg.
He declined to identify the potential investors or reveal details of their plans, only saying that they were at different stages of implementing their programmes.
Until 2011, Tanzania was home to three major cement manufacturers, namely Tanzania Portland Cement (Twiga), Tanga Cement (Simba) and Mbeya Cement (Tembo).
The number has since risen to eight after Athi River Mining (Rhino), Dangote Cement, Camel Cement, Lake Cement (Nyati) and Lee Building Materials set up shop in the country, taking the total installed capacity to 10.3 million tonnes.
Annual production is about 7.1 million tonnes, while local consumption is 4.1 million tonnes, according to Mr Mwijage. The surplus is exported to neighbouring countries, including the Democratic Republic of Congo and Burundi.
London-based Exotix Partners said in an October research note that demand for cement is expected to grow by as much as eight per cent annually "in the medium-term" .
Lake Cement last month announced plans to almost quadruple its capacity to 1.9 million tonnes by building a new plant in Bagamoyo at the cost of $150 million.
Last year, Dangote Cement commissioned in Mtwara a factory capable of producing 3 million tonnes annually, and production began in February.
Production was suspended last month due to some technical issues that have now been fixed, spokesman Carl Franklin told Bloomberg by email.
Dangote chief executive in Tanzania Harpreet Duggal was recently quoted saying running costs in Tanzania were much higher than in other countries where Dangote had similar operations.
One of the main reasons was dependence on diesel generators for powering the plant.
The factory is also far from the main cement market, raising the cost of transportation.
Cement manufacturers have in recent years been complaining about the quality of locally produced coal.
The government earlier this year banned the importation of coal, saying Tanzania had enough good quality coal. The decision was fiercely criticised by cement manufacturers.
However, a recent government-commissioned report concurred with claims by manufacturers that the quality of coal mined in the country was questionable.
The report lists major challenges cement manufacturers have been grappling with in recent years, including poor and/or fluctuating quality of coal, damage to kilns and a decrease in overall productivity.
When Dangote began production in Tanzania in February, it undercut competitors such as Twiga and Simba by selling a tonne of cement at $80 compared to a national average of between $90 and $100, according to Exotix.
"We expect aggressive cost management strategies from all players to protect the bottom line," Exotix said in its note.
Even as more cement investment is in the offing, the issue of energy for running kilns is still unresolved.
Cement makers are concerned that the coal they buy locally from Tancoal is of low quality and does not meet demand.
Posted on : 08 Dec,2016
Buildmart is Africa's leading directory and market news website for the building and construction industry | Kenya | Tanzania | Rwanda | Ethiopia