Kenya: Construction of Korean Funded Science Institute to Begin in April 2017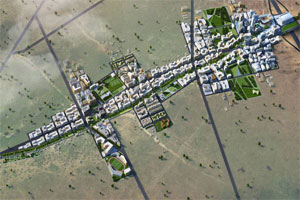 Nairobi — The construction of the Korean funded Kenya Advanced Institute of Science and Technology (KAIST) at the Konza Technopolis City is set to begin in the second quarter of 2017, the Vision 2030 Delivery Secretariat has announced.
This comes after the Governments of Kenya and South Korea agreed on the regulatory framework that will see the Asian nation inject Sh10 billion to set up the public research university at Konza Techno City.
"We want to move as quickly and as timely as possible to deliver Konza City. We had to get everything right, which is why we have invested heavily in developing the master plan and critical infrastructure including roads, water and electricity, all of which are now at Konza. These fundamentals have enabled all envisioned development to now take off, with KAIST as the anchor tenant at Konza," said Julius Muia, Director General Kenya Vision 2030 Delivery Secretariat.
KAIST is the first and top science and technology research university in Korea and has been the gateway to advanced learning, innovation, and a driving engine for the development of Korea for past four decades.
The institution's establishment in Kenya will enhance the quality of higher learning while nurturing a technologically advanced population producing creative young talents and thought leaders.
The announcement comes following agreements signed between President Uhuru Kenyatta and Park Geun-hye of South Korea during her recent visit to Kenya.
Konza Technopolis Development Authority CEO Engineer John Tonui laid out the progress of other critical support infrastructure that will establish Konza as an ICT hub and the driver of development in Africa.
"We expect to table to Konza Bill within the current Parliament, which is designed to position Konza City to achieve its dream and indeed Vision 2030," said Tonui.
Tonui also revealed that in the past year, Konza has received over 400 expressions of interest from investors interested in setting up base at the Technopolis, some solicited while others have been solicited.
They include seven local universities that include The University of Nairobi, Jomo Kenyatta University of Agriculture and Technology, Technical University of Kenya, Multimedia University and others.
The first phase of Konza where KAIST will be based sits on 400 acres of land, and will generate 17,000 jobs upon completion.
Posted on : 30 Nov,2016
Buildmart is Africa's leading directory and market news website for the building and construction industry | Kenya | Tanzania | Rwanda | Ethiopia