South African firm completes construction of cooking oil plant in Zimbabwe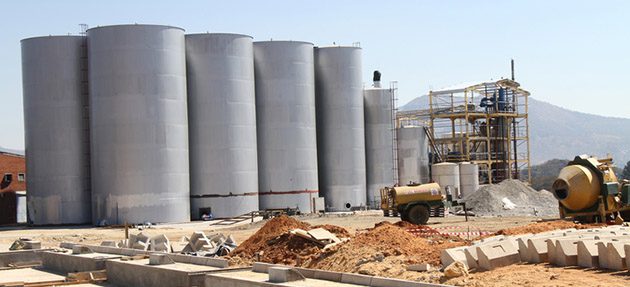 Construction of a cooking oil plant in Zimbabwe has recently been completed by a South African company, Willowton with production projected to begin in November this year.
The news was confirmed by an anonymous official who said that they are now testing the machines and should be able to commence the refining of crude edible oil in the coming months.
"We are now testing the machines and we should be able to start refining crude edible oil in the next one and half to two months," said the official.
The official further said that the product which is crude is now in Beira and the trucks should be in the country in two weeks time.
The mega cooking oil plant in Zimbabwe is set to cost a whooping US$ 40m, construction started about 12 months ago and is expected to create 100 jobs directly and hence increase the economy of the country. It is also expected to bring and breathe life to Mutare's business sector which recently experienced de-industrialisation that saw many companies being forced to close due to several economic challenges.
Willowton is a South African company that manufactures a wide range of products namely; edible oils, margarines and spreads, toiletries, laundry and bathing soaps, candles, chocolates, baking and industrial fats.
It operates three plants in South Africa and produces the popular D 'lite cooking oil brand which is very well known in the domestic market. Initially, South African cooking oil brands, particularly D lite dominated the market but currently, Willowton is looking at establishing an out grower programme for oil seeds.
Zimbabwe has four main oil expressers- ETG Parrogate, Surface Investments, Olivine and United Refineries with a crushing capacity of 24 000 tonnes of oil seed per month but due to a shortage of oil seeds in the country, manufactures are largely depending on importing crude edible oil for refining.
Posted on : 23 Sep,2016
Buildmart is Africa's leading directory and market news website for the building and construction industry | Kenya | Tanzania | Rwanda | Ethiopia