Construction begins for Wangari Maathai Institute in Kenya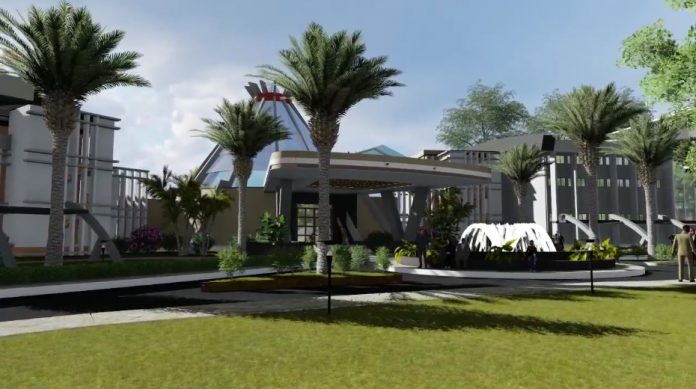 The construction of an ultramodern centre at the University of Nairobi in memory of Nobel Laureate Wangari Maathai has kicked off in Kenya.The Institute estimated to cost US$1.4 billion. Local consultants led by Scope Design Systems are behind the project.
Kenya's President Uhuru Kenyatta this week laid the foundation stone for the Wangari Maathai Institute for Peace and Environmental Studies at the university.
Wangari Maathai Institute for Peace and Environmental Studies will be a global centre of excellence in environmental governance with linkages to peace and democracy. The institute also aims to create a culture of peace through transformation leadership in environmental governance.
President Uhuru said that before her death, Wangari had hatched the idea of establishing the institute and shared the idea with the University of Nairobi leadership and her friends across the world.
Mr Kenyatta said Maathai's legacy will live on long after her death. He said the environmentalist was the best role model for all Kenyans who want to contribute to the progress of the country.
"I am encouraged to learn that this institute is already playing a critical role in reducing conflicts in communities by involving women in green energy technology, and in environmental conservation," said the President.
The wangari Mathai Insitute is a joint venture between the Government of Kenya and the African Development Bank. Mathai become the first woman in Africa to win a Noble price in 2004. She died in 2011 while undergoing treatment for cancer.
Posted on : 13 Sep,2016
Buildmart is Africa's leading directory and market news website for the building and construction industry | Kenya | Tanzania | Rwanda | Ethiopia