Construction work on US$ 150 health university in Rwanda begins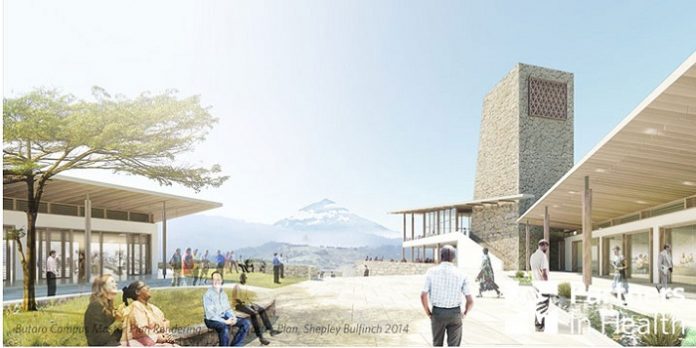 Construction of a health university in Rwanda worth US$ 150m has kicked off in Burera district, Northern Province Governor, Mr. Aime Bosenibamwe has confirmed.
Mr Bosenibamwe said that construction works to set up the institution dubbed the University of Global Health Equity (UGHE) in Rwanda has commenced.
"Construction of the Mega University which President Paul Kagame recently promised to the citizens has already started in Butaro sector, Burera district," Mr. Bosenibamwe said.
He further added that ongoing activities and plans to expand Ruhengeri hospital into a referral hospital are also outstanding and have begun delivering better services.
Leveling off the ground before the actual construction will take up to four months and after that, structures will be erected in three phases on 100 hectares space. The first phase started on 35 hectares where there will be headquarters offices, school premises, dormitories and many others.
It will be completed after two years at a cost of US$ 150m.
When complete in 2018, classrooms, administrative buildings, a library and dorms will adorn a pictorial hill in the Burera District of northern Rwanda. The structures, the first of two UGHE campuses planned in the region will accommodate thousands of students and medical professionals from around the globe, teaching them not just how to treat patients, but how to build health care systems.
Boston-based architecture firm Shepley Bulfinch designed the institution of higher education and will have solar panels on the roofs that are set to provide electricity. Windows and hot-air "chimneys" will allow a light breeze to blow through, connecting the indoors with the outdoors and reducing the need for air-conditioning. In the classes, the desks, chairs, and whiteboards will easily be accessible to suit lectures or discussions, team brainstorms or individual work.
The project is being constructed in partnership with Harvard Medical School (USA), World Health Organization and with the support of the government of Rwanda.
Boston-based MASS Design Group is in Rwanda overseeing the construction.
Posted on : 13 Sep,2016
Buildmart is Africa's leading directory and market news website for the building and construction industry | Kenya | Tanzania | Rwanda | Ethiopia