Tullow's TEN project in Ghana 99% complete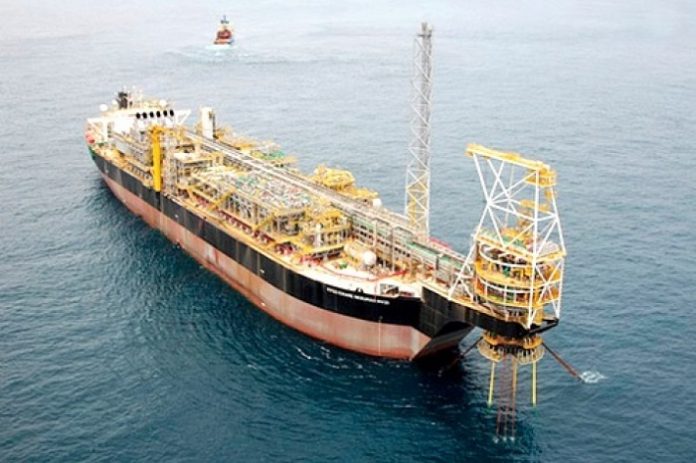 Kosmos Energy, one of the partners working in Ghana's Jubilee oil fields in the Western Region has revealed that the TEN project is at 99% complete.
The project is Tullow's second development following the record delivery of the Jubilee field in 2010. However, TEN project is expected to produce up to 80,000 barrels of oil per day.
The TEN project has three offshore fields namely Ntomme, Tweneboa and Enyenra which are currently under development. The offshore fields are located in the Deepwater Tano block which is about 60km offshore Western Ghana.
According to Kosmos second-quarter report, The TEN project will remain on course and on budget now that the project nears completion at 99% complete and is expected to deliver its first oil shortly under the guidance of the operator's consistence.
Additionally, eight of the eleven previously drilled wells have already been completed whereas the Hook-up and commissioning of the FPSO, connecting the pre-drilled wells to the vessel via the subsea infrastructure nears completion.
A gradual ramp-up in oil production towards the FPSO capacity of 80,000bpd, a capacity which is expected to be anticipated towards the end of this year. Nonetheless, the facility complete performance testing and well production levels are increased to optimal rates.
The average annualized production from TEN project this year is projected to be at 23,000 bpd gross during this year which is similar to an average of approximately 55,000 bpd when it comes online this year.
Associated gas production at the TEN project is expected to be re-injected into the Ntomme reservoir gas cap until the gas export activities commence. Gas exportation activities has been planned to kick off one year after the field start up with the Tweneboa gas reservoir coming on-stream 12 months later.
However, the fabrication of the gas export facilities has been completed and can be installed by the end of the year whereas plans to accelerate gas export are currently under evaluation. Nonetheless, the available gas will connect to the existing gas infrastructure early next year.
Africa has much-needed energy supplies to meet the ever growing energy demand and aspirations of its people hence there is a growing appetite for renewable energy in Africa. Led by institutions including the African Union and the United Nations Environment Programme, the African Renewable Energy Initiative has goal has been set to attain 300 GW of renewable energy capacity by 2030.
Posted on : 26 Aug,2016
Buildmart is Africa's leading directory and market news website for the building and construction industry | Kenya | Tanzania | Rwanda | Ethiopia