Nigeria to distribute 50,000 free prepaid meters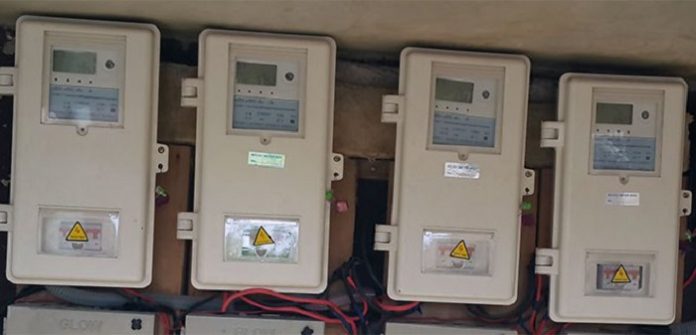 Nigeria's Minister of Power, Works and Housing, Babatunde Fashola, is set to officially launch the distribution of 50,000 free prepaid meters to consumers of Kaduna Electric Distribution Company (KAEDCO) in Sokoto. Eng. Garba Haruna, KAEDCO Managing Director announced.
Eng. Haruna has already inspected the KAEDCO facilities in Sokoto as well as seeking further ways of cooperation with the state government. During his inspection Engr. Haruna was accompanied by Yusuf Hamisu, KAEDCO Chairman Board of Directors, Engr. Bello Musa, the Chief Engineering and Technical Services and Murtala Bello, the Chief Marketing and Customer Officer.
The 50, 000 prepaid meters will be distributed to KAEDCO franchise states which include, Sokoto, Kaduna, Zamfara and Kebbi.
The Minister assured the Nigerians that the current power situation in the country will improve only if the nation's gas supply stabilizes and that the customers are capable to pay their power bill as expected. However, only about 400, 000 were up-to-date in electricity bill payment while the remaining 1.6 million consumers have been using power free of charge, hence they have not been captured in KAEDCO data. Nonetheless, KAEDCO has about 2 million potential customers.
According to Engr. Haruna regarding the of Sokoto State Independent Power Project (IPP), the project is a reality and is almost 90% complete. On completion the project will have the capacity to provide sufficient for the state.
KAEDCO clarified to the citizens of Sokoto State that the company is not by any chance behind the epileptic power supply in the state rather the Transmission Company of Nigeria (TCN) is responsible for the power shortage since the company is responsible for transmitting power to state.
KAEDCO only distribute 8% of the total megawatts supplied to them by the TCN. Moreover, TCN is also responsible for transmitting light and not the distribution companies.
Posted on : 24 Aug,2016
Buildmart is Africa's leading directory and market news website for the building and construction industry | Kenya | Tanzania | Rwanda | Ethiopia