Kadoma housing project in Zimbabwe takes shape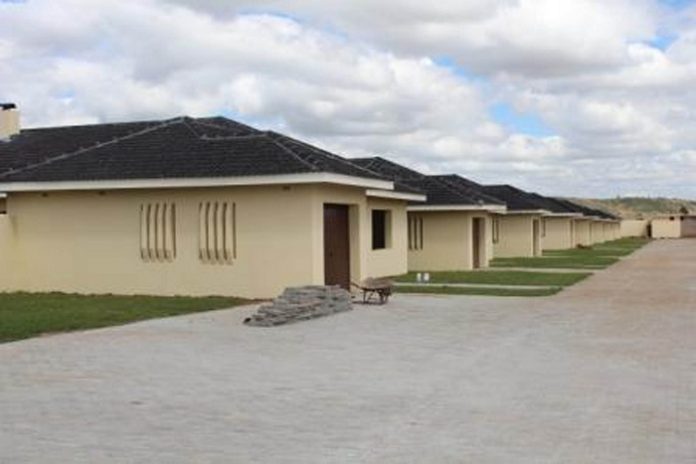 The Kadoma housing project that was recently commissioned by First Lady Amai Grace Mugabe is taking shape with civil works including construction of road and trenching for water and sewer at various stages of completion.
Construction of 10 model houses has also commenced and they are scheduled to be completed in September when they will be commissioned.
The Macsherp Housing Project has been praised as a model of the private sector's contribution to the success of the Zim-Asset economic blueprint and it sits on 100 hectares of land.
About 1 300 low-income earners will soon be proud owners of houses in a rent-to-buy scheme.
Project manager Mr Tapiwa Kanenga said work was in full swing with construction of the road network at the Pixie Combi Phase 2 scheme done to gravel level.
"We have done all the roads in terms of gravelling and we have done trenching for both water and sewer reticulation," he said.
Mr Kanenga said laying of pipes and manholes would start soon.
Project developer Mr Jimayi Muduvuri said plans were afoot to invite the First Lady to commission the 10 model units, which would be handed over to her on the day.
"According to our work plan, the 10 model houses should be completed before end of September and we want them to be commissioned by the First Lady before we hand them over to her. They will be hers to do whatever she deems fit," he said.
The First Lady has been given 20 stands from the project and partners came on board to complement the developer in building the 10 model houses.
The core houses will include a bedroom, kitchen, bathroom and a toilet.
The scheme will offer flexible payment terms of up to three years with people paying as little as $80 per month after meeting the cost of the land which has been pegged at around $5 000.
Labour and material costs will drive the total cost to around $9 000.
Mr Muduvuri said the project received overwhelming response from civil servants.
"People will walk into a completed house if they agree to have us do it for them so that the money they were using to pay rentals goes towards finishing their house," he said.
Speaking at the commissioning of earthmoving equipment and ground breaking ceremony of the housing scheme recently, the First Lady said the success of the Government's economic blueprint, Zim-Asset, lay solely in the hands of Zimbabweans.
She said it was through good infrastructure that the country would attract investors.
Posted on : 18 Aug,2016
Buildmart is Africa's leading directory and market news website for the building and construction industry | Kenya | Tanzania | Rwanda | Ethiopia