Ethiopia signs $456m deals to develop road links with neighbours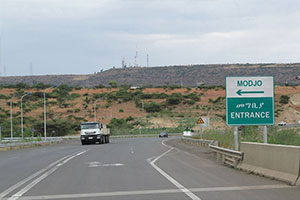 The Government of Ethiopia has recently awarded 8 contracts which is worth $456m to construct road links with Sudan, Kenya, Eritrea and Somalia.

Among the routes prearranged is a northern link between Endasilassie in Tigray province and Eritrea. A road starting in the western town of Durbete will go to the Sudan. A highway will be built in the South between Negele Borena in the Oromia Regio, which will link Ethiopia with Kenya and Somalia.

The Ethiopian Roads Authority (ERA) is setting up a 738km of highways. It has been reported that 7 of the schemes will be funded by the state and the 8, between the towns of Jimma and Chida in the southwest of Ethiopia, will be supported by the African Development Bank, the Japan International Cooperation Agency and the World Bank.

The Ethiopian Roads Authority also mentioned that 5 of the roads would be built by the Local Construction Companies and 3 by International Contractors.

In total, the authority has presented 21 construction projects since July, with a total length of 1,774km and comes with a value of $1.1bn.
Posted on : 25 Mar,2021
Buildmart is Africa's leading directory and market news website for the building and construction industry | Kenya | Tanzania | Rwanda | Ethiopia