Kenya's NMS is in full swing upgrading Nairobi County Highways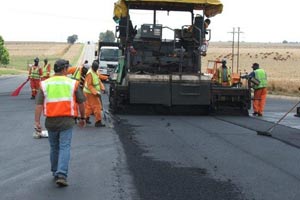 Nairobi Metropolitan Services (NMS) in Kenya is in the midst of upgrading Nairobi county highways, with an emphasis on the Industrial Area now. By launching the tendering process, the NMS has already started the process of rehabilitating more than 38 roads in the district.
Garage, Homa, Workshop, Pate, and Dar es Salaam roads will be included in Lot 1 of the recovery program. Busia and Kampala roads will be in Lot 2, while Gilgil, Bamburi, and Changamwe roads will be in Lot 3. Dakar, Funzi, Athi River, and Addis Ababa roads will be covered by Lot 4, while Catalysts, Machakos, Baricho, and Wundany roads will be covered by Lot 5.
Rangwe, Mareba, Hola, Lusingeti, and Kitui roads will be rehabilitated in Lot 6, while Migwani, Isiolo, Bandari, Wajir, Chogoria, and Jirore roads will be rehabilitated in Lot 7.
Butere, Yarrow, Bunyala, and Factory Street roads will be covered by Lot 8, while Ndume, Nyahera, Runyenjes, Lokitaung, and Mogadishu roads will be covered by Lot 9, which will provide routes for non-motorised travel such as walking and cycling.
Nairobi Metropolitan Services (NMS) has been recarpeting and tarmacking roads in the city center and its environs. The NMS plans to carry out the exercise quickly but efficiently after the construction of a new asphalt (bitumen) plant along Kangundo Road. The plant produces 2,400 metric tons of bitumen per day, enough to resurface 3 kilometers of track.
NMS has re-carpeted roads in the Nairobi CBD, including City Hall Way, Moi Avenue, Wabera Street with Grogon, and Kirinyaga Road, which are nearing completion. Kenyatta Avenue, Wabera Road, and Muindi Mbingu Lane have all been converted into non-motorized transportation corridors with the addition of pedestrian and bike paths.
The NMS and the Kenya Urban Roads Authority (Kura) have also started building 408 kilometers of access roads in Nairobi's informal settlements. Kawangware, Riruta, parts of Dagoretti North, Mathare, Kangemi, Mukuru, Kibera, parts of Githurai 44 and 45, Mwiki, and Zimmermann will all benefit. In the affected areas, access roads have been upgraded to bitumen standards.
Posted on : 04 Mar,2021
Buildmart is Africa's leading directory and market news website for the building and construction industry | Kenya | Tanzania | Rwanda | Ethiopia