The construction Projects of East Africa is set to increase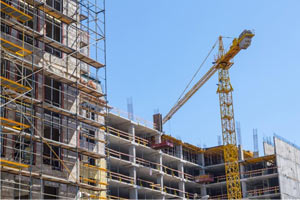 Numerous studies of East Africa as an investment destination have discussed some of the main components of the 287 major public and private sector development projects in the region that are being monitored from project announcements to execution by global think tanks. Collectively, these projects are transport (rail and road) and the oil industry pays for a significant proportion of the pipeline network.
Investment in infrastructure development in East Africa is expected to grow at a fast rate. Total infrastructure development production is forecast to grow from USD 25.9 billion in 2017 to USD 98.8 billion in 2022 (in nominal terms) in the three main markets in the region, Ethiopia, Kenya and Tanzania, according to Global Data.
Investment rates in transport infrastructure have increased thanks to major continental initiatives such as the African Infrastructure Development Program (PIDA) – a strategic continental initiative to leverage capital through African countries to change Africa into modern infrastructure, said Yasmine Ghozzi, construction analyst at Global Data.
The East Africa Community (EAC) announced that it is looking for more resources over the next few years to fill its development gap. Over the next few years, East Africa will use rail, road and energy projects to ease transport and boost manufacturing. The high number of transport schemes resulted from investment in rail, road and airport schemes. Projects in East Africa are primarily owned by the government.
East Africa has some of the fastest-growing economies in the world but remains one of the areas in the world, that is still building its infrastructure, which is a major bridge to the achievement of the Sustainable Development Goals. Reflecting this, governments in the region have committed about one-third of their individual budgets to fund infrastructure growth in the current financial year.
Posted on : 24 Dec,2020
Buildmart is Africa's leading directory and market news website for the building and construction industry | Kenya | Tanzania | Rwanda | Ethiopia