USD 39 million investment from UKCI makes Kenya's affordable housing program go full swing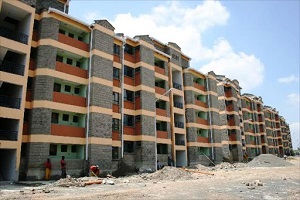 The UK Climate Investment (UKCI) is going to invest USD 39 million into Kenya's affordable housing program to boost the availability of housings to Kenya's upcoming urban populations. The investment is going to fund 10,000 affordable homes in Kenya to reduce its housing deficit. The UKCI is a joint venture between the Green Investment Group and UK Government's Department for Business, Energy, and Industrial Strategy.
The increasing urban population of Kenya bringing new demands for affordable houses. Capital investment would help to address the challenges and find the opportunity to show how sustainable home design can tackle the effects of climate change, said by Richard Abel, Managing Director of UKCI.
Jane Marriott OBE, British High Commissioner to Kenya said that the UK is very proud to become a partner in tackling affordable housing challenges in Kenya. The USD 39 million investments will help build affordable and climate-friendly homes that will boost green building standards in Kenya.
According to a report by the World Bank, Kenya has a two million housing deficit, and it's growing at the rate of about 200,000 units per year. The investment opportunities in the Kenyan housing sectors are growing, and the government is planning to introduce more projects in the coming years to address the challenges.
Posted on : 10 Feb,2020
Buildmart is Africa's leading directory and market news website for the building and construction industry | Kenya | Tanzania | Rwanda | Ethiopia