USD 6 million funds to revive the construction of Thiba Dam project released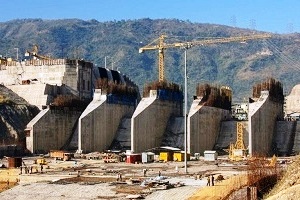 The Kenya government is going to revive the construction of Thiba Dam with funding of USD 6 million, which was stopped last year due to a lack of funds. The Strabag Company stated that they have recalled all the workers that were sent home after the project halted.
James Karanja, a senior company manager stated that they have resumed the construction of the dam after availing the funds from government and confirmed that more funding will be needed to complete the project. The company is expecting to receive another USD 14 million from the government of Kenya to finish the construction of the dam.
Thiba Dam is going to be one of the most crucial dams in Kenya. It is expected to boost the production of rice to a significant amount in the Mwea Irrigation Scheme in Kirinyaga County. Upon completion, the dam is expected to supply irrigation water to 7,953 hectares Mwea Irrigation Settlement Scheme that produces around 60 percent rice in Kenya.
The project will also increase the production capacity of other crops, such as maize and vegetables. The annual sale attained from the completed dam is expected to increase up to USD 46 million from its current sales of USD 28 million. Currently, the project is completed up to 30 percent, and it's expected to be completed in 45 months.
The construction of the dam is financed by the Kenyan government in partnership with Japanese government through the Japan International Cooperation Agency (JICA). On completion, the Thiba Dam will be 40 meters tall, and 1 km long with a holding capacity of 15 million cubic meters.
Posted on : 10 Feb,2020
Buildmart is Africa's leading directory and market news website for the building and construction industry | Kenya | Tanzania | Rwanda | Ethiopia