USD 5 billion airport to be constructed by Ethiopia Airlines this year: CEO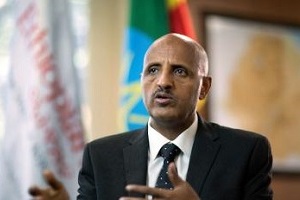 Ethiopia Airlines is planning to construct an airport with a budget of USD 5 billion later this year, said by its Chief Executive Officer Tewolde Gebremariam. The step has come out as the growing demand outgrows capacity in its current base in Addis Ababa, Ethiopia.
The new airport will be built in Bishoftu, covering an area of 35 square km with a capacity of 100 million passengers per year. The town is located 39 km southeast of the capital city.
Stressing to its current expansion, CEO Tewolde said that the Bole airport cannot accommodate its growing passengers. In three to four years they are going to be full at the airport. The Bole International Airport in Addis Ababa has an annual capacity of 19 million passengers.
Tewolde noted that the cost of their new airport is more than the USD 4 billion Grand Ethiopian Renaissance Dam and projected passenger number more than of the Dubai International airport.
Though Tewolde did not provide any details about funding and tenders, he confirms the construction to be started within the next six months.
The state-owned Ethiopian airline generally competes with large Middle East carriers to connect long haul passengers and, it becomes a hub for connecting African passengers to fly toward expanding Asia.
With 116 aircraft in its fleet, the company earns a profit of USD 260 million in the financial year 2018/19, which is a big rise in the previous year's profit of USD 207.2 million.
Posted on : 16 Jan,2020
Buildmart is Africa's leading directory and market news website for the building and construction industry | Kenya | Tanzania | Rwanda | Ethiopia