USD 98 million funding for Ethiopia-Djibouti Transport Corridor project approved by AfDB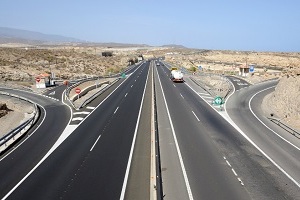 USD 98 million loan has been approved by the African Development Bank Group (AfDB) to the Ethiopian government to fund the initial phase of the Ethiopia-Djibouti Road Transport Corridor project. The deal was signed by Abdul Kamara, Country Manager of African Development Bank Group Ethiopia and Ahmed Shide, Finance Minister of Ethiopia.
The loan will mainly be used to fund the USD 255 million project. This project is also backed by a USD 5.3 million loan granted to the Government of Djibouti by African Development Fund (ADF) and a co-financing contribution of USD 151 million by the government of Ethiopia.
The main goals behind this project are to boost regional integration and connectivity across the countries, especially seaports. It will also improve access to markets for the farmers and rural communities of the countries.
The project is expected to commence from 2020, and it's planned to implement over five years. The 60 km four-lane expressway stretch from Adama to Awash will be the beginning of the project with a one-stop border post at Dewele. Along with reducing transport costs dramatically, the project is also expected to accelerate the economic growth of Ethiopia and Djibouti.
Posted on : 14 Jan,2020
Buildmart is Africa's leading directory and market news website for the building and construction industry | Kenya | Tanzania | Rwanda | Ethiopia