Qatar Airways set to build new Rwandan International Airport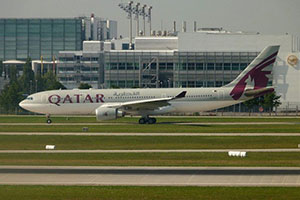 Rwanda and Qatar Airways have signed an airport deal that will see the two parties set up a joint venture to build, own, and operate the new airport in the district of Bugesera.

The airline has agreed to take a 60 percent stake in a new $1.3bn international airport in Rwanda, the state-run Rwanda Development Board said on Twitter. The second part of the deal was a share purchase agreement. When the airport project was initiated about two years ago under Bugesera Airport Company, Rwanda partnered with Mota Engil with the former as the majority shareholder of 75 percent in the project. In the new deal, Rwanda had to purchase the 75 percent shareholding from the Portuguese firm to hold 100 percent before selling the 60 percent to the airline. The third part of the agreement is one of security, considering that Aviation Travel and Logistics Holdings is entering the agreement on behalf of the Government of Rwanda, it is necessary to have a security agreement to establish that they are guaranteed by the government.
The Rwanda Development Board mentioned that the first phase of construction would provide facilities for seven million passengers a year in the Bugesera district, about 25km southeast of the capital Kigali. A second phase, expected to be completed by 2032, would double capacity to 14 million passengers a year. Previous plans for the airport expected them to have the capacity to process 1.7 million passengers in the first phase. The new capacity under the Rwanda and Qatar Airways airport deal will see the airport not only serve Rwanda but the region as a hub, this has in effect, driving up the cost of the facility to about $1.3B for the two phases whereas the previous plans of the airport's first and second phases were estimated at around $825M. The Qatari premier, Sheikh Tamim Bin Hamad Al Thani is currently visiting Kigali for the presentation of the International Anti-Corruption Excellence (ACE) Award.
Posted on : 18 Dec,2019
Buildmart is Africa's leading directory and market news website for the building and construction industry | Kenya | Tanzania | Rwanda | Ethiopia