USD 173,000 set aside for hospital construction by Tanzania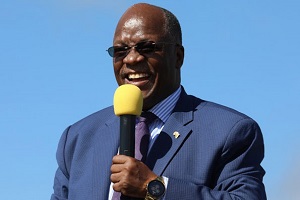 John Magufuli President of Tanzania has pledged to release USD 173,000 for the construction of Kisaki Hospital in Morogoro region. The President took the pledge during the time of laying stones for the foundation of Stieglier's Gorge construction and stated that consideration for the construction of hospital come as it shares same areas with the Stiglers Gorge project.
He further emphasizes that there is a need to bring development by building hospitals and if needed hotel will also construct to cater the need of visitors to the hospital.
Tanzania has a hierarchical medical system similar to its political administration hierarchy. Dispensaries are found in every village, which is the bottom level of its medical system, and it's in the direct influence of village leader. Following the hierarchy, there are health centres available at ward level, and in-charge has to report directly to the ward leader. In the same way, district has district hospital, regional level has a referral hospital and, a countrywide national hospital. Moreover, there are some specialized hospitals which do not come under the hierarchy but, they are under the direct influence of Ministry of Health.
The Government of Tanzania has a lot of plans and policies to develop and guide the healthcare facilities across the country. The Health Sector Strategic Plan III, which is guided by vision 2015, has brought a lot of development already, but the future of healthcare will purely depend on how well each policy gets executed.
Posted on : 20 Aug,2019
Buildmart is Africa's leading directory and market news website for the building and construction industry | Kenya | Tanzania | Rwanda | Ethiopia