Construction of USD 42 Million hospital fast-tracked in Nyandarua County, Kenya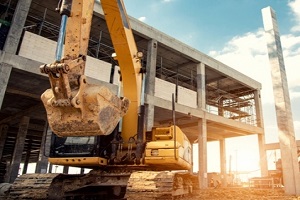 Kenya has recently signed a deal with the Chinese healthcare delegation for the construction of a USD 42 million hospital in Nyandarua County. This hospital is under Governor Francis Kimemia's agenda of providing preventing, curative, efficient, responsive and affordable healthcare to the people of Kenya.
The agreement signed by Prof Li Zuo and Kidney Research Kenya led by Macharia Gakuru is set to have 400 beds capacity which is specifically directed to provide renal healthcare for the residents. According to Governor Kimemia, the agreement is the follow up of the meeting they had in China in earlier this year. He states that it was their commitment to invite investors around the world to invest in the country's health care.
The agreement also incorporates the development of health care facilities to other hospitals across the country. The JM Kariuki hospital and the Engineer hospital upgradation are the 2 main focus areas among them. The current renal unit that is providing the dialysis services was first setup at JM Kariuki hospital under the developed county administration. The hemodialysis services were also started for the patients from Laikipia, Nyandarua and Nakuru countries, at first there were only 3 patients, which have increased to 22 since then.
To cope up with the latest medical methods and technology the involved parties will also start a training program in renal services, some of which include standardization of renal treatment, diagnosis and other related medical procedures etc. Prof Zou states that their intention is to create a holistic approach around renal services, to invest in knowledge, physical equipment, skills to provide adequate facilities to help the patients. He also emphasized the need for county government to invest in research and development in health care.
Posted on : 13 Jun,2019
Buildmart is Africa's leading directory and market news website for the building and construction industry | Kenya | Tanzania | Rwanda | Ethiopia