NEW PRODUCTS IN AFRICA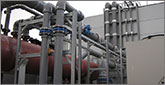 Product: Plastic Pipe Systems / Roof Products

Website: www.durapipe.co.uk
Description: Aliaxis was created by the progressive gathering together, within the same industrial holding group, of a series of companies manufacturing and/or marketing plastic plumbing products for construction, industrial and public utilities applications.
View Details..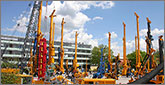 Product: Drilling rigs, Trench cutters, etc

Website: http://www.bauer.de/
Description: The BAUER Group is a leading provider of services, equipment and products related to ground and groundwater. With over 110 subsidiaries, Bauer operates a worldwide network on all continents.
View Details..
View More Products