NEW DISTRIBUTOR FOR AFRICA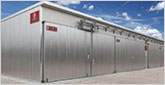 Product: WOOD DRYING AND HT - HEAT TREATMENT ISPM-15 KILNS

Website: www.bigondry.com
Description: The company BIGonDRY S.r.l. holds value its reputation of a prestigious enterprise that produce plants for Drying Wood, Thermally Modified Wood Treatment (THERMOWOOD), Wood Steaming and heating treatment (according to the ISPM-15 FAO directive). We
View Details..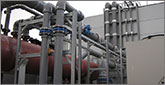 Product: Plastic Pipe Systems / Roof Products

Website: www.durapipe.co.uk
Description: Aliaxis was created by the progressive gathering together, within the same industrial holding group, of a series of companies manufacturing and/or marketing plastic plumbing products for construction, industrial and public utilities applications.
View Details..
View more company looking for distributor in Africa.