A Chinese Firm Has Been Awarded A US$1.2bn Road Contract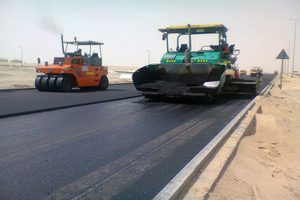 China Jiangxi Corporation for International Economic and Technical Co-operation (CJIC) has been awarded a US$1.2bn contract by Zambia to expand part of a key road linking Zambia to the Democratic Republic of Congo (DRC) and southern African neighbors.
A 321km Lusaka-Ndola dual carriageway will be built by the Chinese firm over four years. Zambia President Edgar Lungu said during the project launch.
Zambia is currently Africa's second biggest copper producer and the capital of the nation's copper-belt region is Ndola. Zambia has welcomed Chinese investment with open arms in sectors like road, agriculture, mining and energy projects such as a 750MW hydro-power station in the south of the country.
According to President Lungu, there will be a drastic reduction in road traffic accidents on the country roads with the construction of the Lusaka-Ndola dual carriageway. He further said that, "Increased traffic on our roads due to the booming economic activities in various sectors, especially in the mining sector, requires an appropriate response such as this one."
Moreover, this is one of Zambia's biggest projects. The project is expected to create more than 3,000 jobs during the construction phase.
According to Chinese President Xi Jinping said in 2015 that the country will plough US$60bn into African development projects to boost agriculture, build roads, ports and railways and cancel some debt.
Posted on : 15 Sep,2017
Buildmart is Africa's leading directory and market news website for the building and construction industry | Kenya | Tanzania | Rwanda | Ethiopia