Tanzania to continue with hydroelectric project at Selous Game Reserve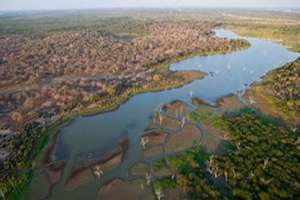 There has been a heated debate around the development of the Stiegler's Gorge hydroelectric project at the Selous Game Reserve since the government announced its intentions to continue developing it.
Ecologists are opposed to the project on grounds that its implementation could damage the World Heritage site.
However, last week during the meeting of the World Heritage Committee in Poland, the government delegation gave the country's firm position to execute the project. Major General Gaudence Milanzi, the permanent secretary in the natural resources and tourism ministry, led the government team.
The delegation made consultations with senior officials of the World Heritage Centre and its advisory bodies on the issue and submitted a letter officially to the centre expressing the country's position.
The media cited a statement from the ministry which stated that Milanzi argued before the committee that plans to build the dam have been on the government agenda from the 1960's.
The Selous Game Reserve covers about 50,000km2 with the proposed project expected to just only 3% of the area.
Major General Milanzi maintained that the Selous Game Reserve was included in the World Heritage List with the project on the table.
Notably, when the reserve was being inscribed in 1982, the International Union for Conservation of Nature considered that the Stiegler's Gorge project was of no important environmental concern, considering the vast size of the property, Major General Milanzi had argued.
Milanzi also pointed out that Tanzania has recently made a firm decision to industrialize the economy, thus significantly increasing the energy demand in the country.
It has also been imperative to reconsider Stigler's Gorge as the momentous power source, bearing in mind the current power generation options.
Milanzi acknowledged that at full capacity, the project would boost the total power production for the country by an average of about 145%.
Posted on : 15 Jul,2017
Buildmart is Africa's leading directory and market news website for the building and construction industry | Kenya | Tanzania | Rwanda | Ethiopia