Cost for middle class public housing in Ethiopia spike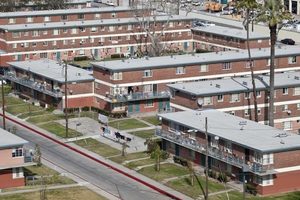 The Addis Ababa Saving & Housing Development Enterprise handed over 1,292 houses to the Commercial Bank of Ethiopia (CBE). The Addis Ababa City Administration unveiled the cost revision of middle-class public houses just two days before it announced the raffle winners of 972 residences, raising the cost of all types of apartments by 56% to $211.5 per square meter.
The move came a week after the Addis Ababa Saving & Housing Development Enterprise (AASHDE) handed over 972 houses to the Commercial Bank of Ethiopia (CBE), the bank responsible for the collection housing projects' savings. The current market prices of infrastructure, labor costs and change of building design were taken into consideration during the revision of the cost.
When the middle-class public housing project began in 2013, AASHDE set the size of the houses to 55, 75 and 100sqm with a price tag of $98.2, $141.9 and $165 per square metre for one, two and three bedrooms, respectively.
The revision, however, has since altered the sizes of the public houses to 124.97sqm, 149.5sqm and 168.68sqm, for two, three and four bedrooms respectively, omitting the previously planned one-bedroom unit houses thereby increasing the cost to$26,428, $31,615 and $35,671.
According to the city's deputy mayor Abate Sitotaw, Addis Ababa City Administration has subsidized over $31.2m to complete the construction of the houses based on the difference exhibited following the revision in design and costs.
To ensure equitable wealth distribution among citizens, the drawing takes 20% of the beneficiaries from public servants, 3% from the Diaspora community, and the remaining 77% consists of all registered people.
From the total transferred public houses, 320 will be used for commercial purposes, which will be transferred to interested individuals through a tender process at an initial cost of 17,000 Br a square metre.
The second and third phase of the middle-class public housing projects involves the construction of 20,000 and 17,000 housing units, respectively. The phases have reached 68pc and 36pc completion, respectively.
Posted on : 13 Jul,2017
Buildmart is Africa's leading directory and market news website for the building and construction industry | Kenya | Tanzania | Rwanda | Ethiopia