Mixta Real Estate Plc boosts affordable housing in Nigeria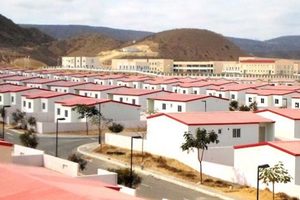 Lagos' Mixta Real Estate Plc has set aside $16m bond to refinance existing debts and affordable housing projects.
The firm commenced operations in February 2006 as a real estate investment fund management company promoted by Asset and Resource Management Company (ARM) Limited. In 2007, the fund was converted to a property company, ARM Properties Plc.
According to the Managing Director, Mixta Real Estate Plc, Mr. Kola Ashiru-Balogun, the combination of Mixta Africa and ARM Properties Plc has a land bank of approximately 2.5m square metres with close to 10,000 housing units delivered across Africa.
He added that the company invests in property development projects across the real estate spectrum within the commercial, retail and residential property segments.
They also provide real estate advisory services, and take on special projects in medium to large-scale real estate development projects, with a goal to taking advantage of the developing organized retail real estate sector.
Ashiru-Balogun who spoke to media personnel in Lagos disclosed that the real estate company would be investing 20% of the net proceeds from the bond in the construction of its Affordable Housing Project.
The firm recorded a sale of 600 units in Nigeria. They have since approached the federal government to come up with social housing scheme under the Family Home Scheme. Furthermore, they opted for locally available materials to help in better service delivery.
Most of the homes put up in Nigeria have been within the upper $80,000 "Outskirt of Lagos is a key area for us and Abuja is another important area for us. We will also be looking at Port Harcourt.
These are the few areas we are going to concentrate on in Nigeria for now." Within PortHarcourt, the company has 250 hectares in Omagwa, where work has begun on the residential scheme and golf course. A land in the scheme goes for N22,000 per square metre.
Posted on : 29 Jun,2017
Buildmart is Africa's leading directory and market news website for the building and construction industry | Kenya | Tanzania | Rwanda | Ethiopia