Sugar processing factory in Rwanda to be constructed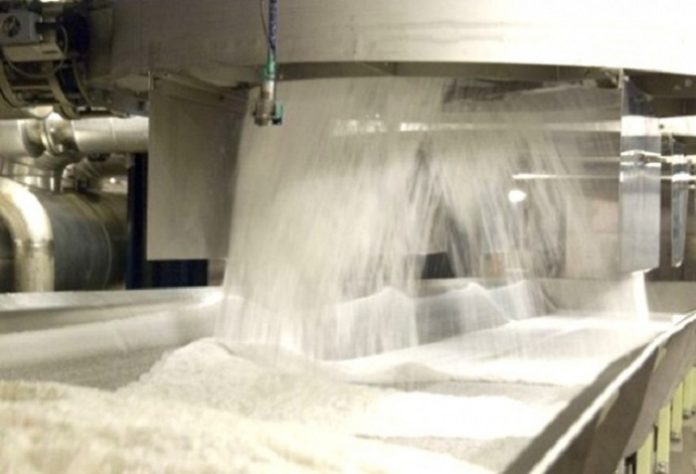 A sugar processing factory in Rwanda is set to be constructed by Mauritius Investors; this is after the Government gave the financiers the go ahead to set it up.
The new processing factory in Rwanda will have the ability of producing 100, 000 tonnes of sugar annually and this will help the country realize the efforts for the economy to be self-sufficient in terms of sugar production by the year 2020.
According to projections from the Ministry of Trade and Industry, sugar production in the country is currently at 10, 000 tonnes only yet a demand of 160,000 tonnes are required yearly so as to attain the vision 2020.
Trade and Industry Minister, Mr. François Kanimba was very pleased with the news since typically, Rwanda imports 80,000 tonnes of sugar every year against an annual demand of 90,000 tonnes annually.
"Rwanda imports 80,000 tonnes of sugar every year against a yearly demand of 90,000 tonnes of the product," Mr. Kanimba said.
This is a good initiative as it will help to reduce the trade deficit experienced in the country by looking for goods that can be produced locally with the intention of bridging trade deficit.
The new sugar processing factory in Rwanda which is part of an important multi-purpose development is projected to cost between US$250m and US$300m and will be constructed in Eastern Province of Rwanda and the sugarcane plantations that are expected to supply for the new factory will be in Ndego and Kabare areas of Kayonza District and Nasho Sector in Kirehe District.
Mr. Kanimba further pointed out that the initiative will be part of a bigger plan that will have an ethanol making factory and in the long run see the establishment of another third plant which will be generating a whole 25 megawatts of energy from bagasse, a sugarcane residue.
Posted on : 09 Aug,2016
Buildmart is Africa's leading directory and market news website for the building and construction industry | Kenya | Tanzania | Rwanda | Ethiopia